Eval Villain
This add-on adds the Eval Villain extension to Firefox when launched from ZAP.
Eval Villain is a web extension for Firefox that will hook dangerous functions, like eval, and warn you of their use.
For more details see the ZAP blog post The Eval Villain Add-on and the Eval Villain homepage.
Click on the Eval Villain button in the Firefox toolbar to start using it.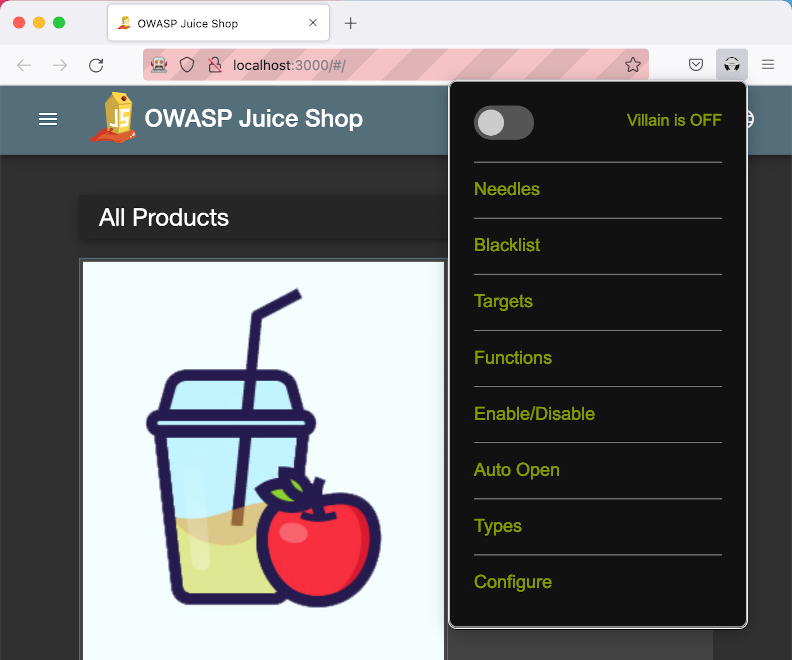 You can enable and disable Eval Villain and other browser extensions via the Selenium Options page.