SOAP Support
This add-on imports and scans WSDL files containing SOAP endpoints.
Importing
The add-on will automatically detect any SOAP definitions and spider them as long as they are in scope.
2 menu items are also added to the Import menu:
Import a WSDL file from local file system
Import a WSDL file from a URL
These operations are also available via the API.
Form Handler Add-on Support
The SOAP add-on supports overriding default parameter values based on field names via the Form Handler add-on. For example,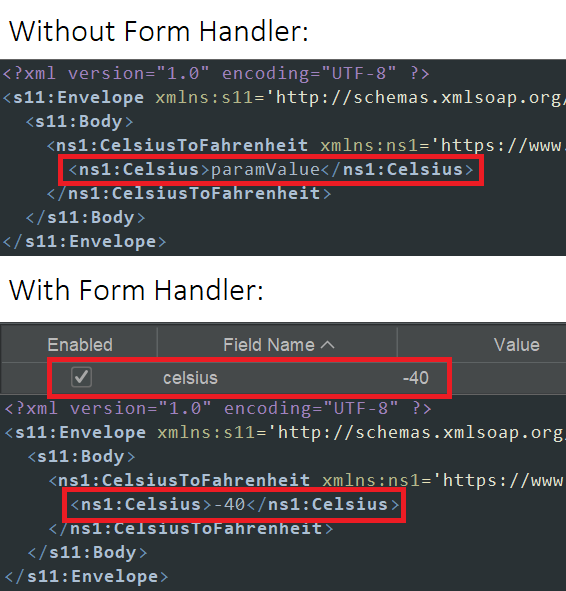 Scanning
The scan rules added by this add-on are: